Come.....Enjoy our Regal Elk with us!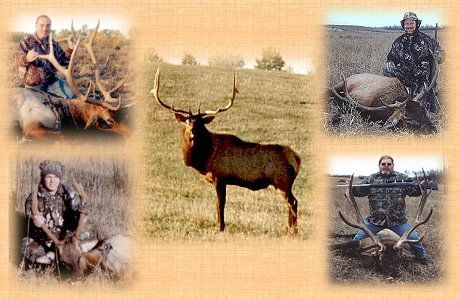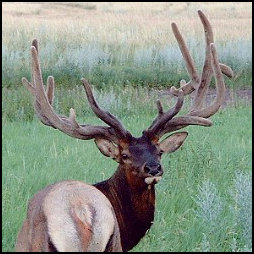 A warm Welcome to the Little Valley Ranch! Our ranch is located in south central North Dakota. Our property is partially wooded, hilly and is host to many beautiful autumn colors each fall. Our native and seeded forage allow us to raise beautiful, healthy Rocky Mountain Elk. We have been raising Rocky Mountain Elk since 1995, and our vital Trophy Bulls are 6x6 or larger. Annually, September through December, we allow a harvest of a limited number of our Trophy Elk Bulls in order to help maintain a healthy balance in our herd.
We allow harvesting by walking, or we can provide access by four wheel drive if you prefer. You will be exclusively on our private ranch. We allow our Trophy animals to be harvested with black powder gun, rifle, or archery equipment.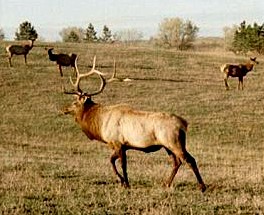 Each hunt is guided, one on one. We cater to each individual hunters physical limitations, assuring that your experience is an enjoyable one. After your harvest, we will field dress and pack out the meat for processing and prepare your trophy for the taxidermist.
Weather conditions can vary from warm to rain, snow and cold. We recommend that the clothing you pack along for your hunt, include items for both warm and cold weather. Good sporting boots, rain gear, camera and don't forget to bring your favorite black powder gun, rifle or archery equipment for your harvest.