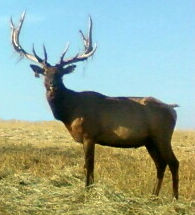 Terms of Sale:
With live hunt bulls, our sale price will be according to size of Trophy Elk you wish to acquire. We base price on the Gross Boone and Crockett Score.
For breeding stock we price according to age, score, and pedigree.
For elk meat, please contact us and request current availability and prices.
Payment Terms:
Cash, Money Orders, Certified Bank Checks are accepted. Please enquire concerning personal checks.


Processed Elk meat.
Whole, half, and quarters.
Please contact us for availability
and current prices.
Tuberculosis and Brucellosis certified free herd status.
Nineteen years of CWD testing status and full compliance with the Federal CWD herd certification program.
Game meat is often higher in dietary cholesterol than domestic meats, but the combination of having more lean body tissue, generally fewer calories, and a higher percentage of cholesterol-reducing polyunsaturated fatty acids...it just makes sense that game meat could be a more heart-healthy choice.

For more Information & to make Reservations, Phone, Write, or Email Us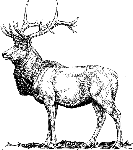 Little Valley Ranch
Tom & Connie Kleven
5099 38th St SE
Medina, North Dakota 58467 U.S.A.
Phone: 701-486-3485



For Sale: Trophy Rocky Mountain Elk Bulls and Cows